For over two decades, Trinity has been committed to offer engineered sand casting and heat treatment services to diverse industry requirements. Trinity's unique ability to complete small one-off jobs as well as larger production runs allows it to cater to the challenging requirements of customers.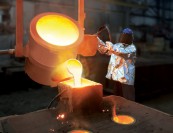 Foundry
Trinity's state of the art foundry, approved by American Bureau of Shipping (ABS) for cast steels and spheroidal iron castings, is fully equipped to provide quality sand castings to internationa...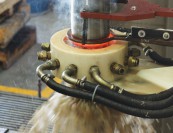 Heat Treatment
Trinity provides various heat treatment services that meet the highest international standards. Over the years the heat treatment department has developed the ability to cater to various industr...