Trinity offers manufacturing, reconditioning and repairing services for downhole tools. With several oil & gas certifications, Trinity's facilities are equipped to meet the standards of the oil & gas industry.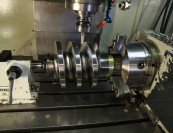 Tool Manufacture & Repair
Trinity's highly skilled and experienced team is able to offer a variety of tool manufacture and repair services. Manufacturing Manufacturing is carried out at Trinity's state of the a...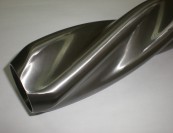 Mud Motor Rotors
Trinity carries out reconditioning of mud motor rotors by replacing damaged protective coatings, repair of rotary connections and joining of two damaged rotors in quick turnaround times and cost effec...